A Proven Process
How can we be so sure of the Naked Divorce 21-day programme that if you're not completely healed from your divorce in 21 days we'll give you your money back? We have the evidence to support the programme's success and it can be done around your busy schedule, any time and anywhere. People right in the middle of trauma can do it right through to those who got divorce months or even years ago.
Before we explain the process, our 97% success rate speaks for itself.  Here are a few of our hundreds of success stories…
Case Studies...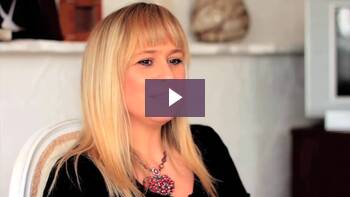 Kerry
Kerry shares her story of completing the Naked Divorce 21-day programme.
"The most transformative journey of my entire life so far. Blew me away…" ~ Barry, 43
Hey, I'm Adele
I'm Adele, and for 19 years I've specialised in corporate change management, helping professionals handle dramatic change in some of the world's largest corporations.  When I got divorced I applied my change management techniques to my own healing, and created the Naked Divorce system.
Over the years I've refined and improved the process continuously with experience and knowledge from my qualifications as a Change Specialist, Family Mediator, Cognitive Behavioural Therapist, PTSD Trauma therapist and Emotional Trauma Angel.
Endorsed by Experts
The system is endorsed by 16 clinical psychologists, psychiatrists and trauma specialists all over the world and consistently works so incredibly well because healing and recovery are not unknown mysteries.  When you focus intently on healing with the world's most sophisticated and effective trauma recovery techniques and processes, you can expect nothing less than breathtaking results.
The programme is packed full of 43 trauma therapies which are proven to work
There are 43 different therapies used within the Naked Divorce 21-day programme which is endorsed by psychiatrists and psychologists worldwide for the rigour of its design structure as well as the 24/7 support available if required. What's more is you can assimilate these techniques into your life within just 90 minutes per day!
The framework used to tie the whole programme together is known as Perturbation® – a breakthrough self-healing framework in handling the impact of emotional traumas in an effective and time-efficient way. Some of the therapies used are developed by Adele Theron and are registered trademarks of Naked Recovery Ltd.
The therapies used to produce breakthroughs are covered here <Find out more>
Your Amazing Team of Divorce Angels
The process simply works wonders all by itself.  But one of the most powerful things you get with Naked Divorce is the world class support I've hand-picked over the years.
The Naked Divorce Angel Team come from a wonderful variety of backgrounds, many with experience in psychological processing or within the high-end corporate world like me.  All of us have been through painful divorce and the exact experience you're going through now. Read more>>
Get the Support you truly need
All of us have also used the 21-day Naked Divorce recovery process to leave all pain and trauma behind and 
live rich, exciting, happy lives with beautiful and empowering new relationships
.
Every one of the team are extremely well trained and qualified, ready to help you fly through the process.  Click here to meet the team.
With such incredible support, we won't let you fail!
Your Naked Divorce process explained
Get past the pain and love again
Phase 1: Divorce Cocoon (days 1-4)

Divorce Cocoon
The first few days of the Naked Divorce® programme begins by creating a strong solid foundation so you have a supportive environment to 'contain' your transformation called the Divorce Cocoon®.
What you will do during this time is:
When you have this powerful invincible cocoon around you, you can heal faster. This transformation will also make you stronger in the face of other challenges in your life. 
Phase 2: Metamorphosis (days 5-14)

Metamorphosis
Metamorphosis begins by surrendering and truly feeling your emotions.You will start to work through how you feel about your ex and your divorce. In this time you will:
Phase 3: Release (days 15-21)
Release
You are now entering the final stages of Release and at the conclusion of this phase, not only will you feel more alive but you will begin to be free from the constraints of the past and from making excuses to delay having the life you deserve and love! The final 7 days are all about you rebuilding yourself emotionally. In this time you will:
There's good reason Naked Divorce is spreading fast!
The programme simply works, and it will for you too.  You can do it around your busy schedule whether you are in the middle of a tough divorce or got divorced years ago. The steps are always the same to processing this trauma. We guarantee it, literally with a complete money-back guarantee!
But is this for me?
The 21-day programme works for people from all walks of life. Whether you are a doctor, lawyer, entrepreneur, housewife, cab driver, manager, actress, dancer, artist, banker, trader or engineer. Whether you have just filed for divorce or your divorce was several months or years ago. Whether you feel nothing or feel everything and whether you are gay or straight: The programme just works and we are so confident about that, we offer a money-back guarantee.
Just 90-minutes per day across 21 days
The 21-day programme can be done around your busy schedule. There is no need to take off 21 days.
If you prefer to get the programme over with even faster then click here to find out about our 21-in-10 day Haven Divorce Retreat in Thailand.
© The Naked Divorce 2009 - 2016