"There is a solution and it guarantees your healing in just 21 days"
You are in control of your happiness
You are in control of your happiness… It may not feel that way now, but with our help, you won't just get your life back on track, you'll have the structure to be more resilient, more ambitious, and more courageous than you've ever been before. Want to start a fresh, light, happy new life now? You have the power to do it in 21 days, and we'll guide you every step of the way.
We've all heard that
healing takes years
, so it may seem impossible to truly have a new life in just 21 days.But it's true. But during those long years the actual changes happen in short, powerful bursts, and you don't need to wait for them. The healing process below condenses those magical short bursts of healing into just 3 weeks. Hundreds have already experienced how effective this system is. You could be next – if you take
action
today.
"Time doesn't heal wounds, action does"
Widely acclaimed
Our 21 Day Programme is the jewel in our crown, it's the core product and service that this business has been built around.
It has delivered amazing breakthrough results for just about everyone that has taken it – and it will deliver results for you. It is
widely acclaimed
, not just from our customers (watch the case studies videos below), but also from the press, leading psychologists, psychiatrists and practitioners worldwide. This programme has been featured on
Sky News, BBC Breakfast
, in
Marie Claire, Daily Mirror, Daily Telegraph, Daily Mail
and many many many others…
Answer the 10 simply questions below to see if the course is for you
Healing takes place over 21 unique days
Here are just a few of the results you will get
Improved sleeping patterns
Reduction in emotional highs and lows
A higher rate of productivity
Increased energy levels
Feel creative and alive
Stop jealous and obsessive thoughts
Clear direction and future
Happier and stress free
More emotionally stable than you have ever been
Peaceful interactions with your ex
Reconnect with yourself
Increased strength and resilience
Discreet
No one need ever know you are doing the 21-day programme. You take a discreet test to assess where you are in your divorce journey and have your own personal package recommended to you and tailored for your healing.
You log in when it is most suitable for you and within your private dashboard portal you can review your own progress through the programme.
Clear steps
Each day you have steps to follow and a daily checklist. The programme is smart so you cannot move forward until you have completed each step.
Daily tasks
The 21-day programme also has daily exercises, readings, thoughts, downloads and an online journal.
Flexible
Access the device from your laptop, mobile phone or other mobile devices any time, any place. Just 90 mins a day to your new life.
Goal Orientated
The programme can be done around your busy schedule so write out your healing goal and whilst listening to your daily Break up Reboot audio, programme this goal into the theatre of your mind…
Maintain your high performance
Having a crisis? Don't wait till your therapist can see you. Our Divorce Angels are available around your busy schedule. Get access to help any time, anywhere.
Why Trust Me
I am a trained trauma therapist and completely understand all facets of the divorce trauma journey you are on.
I have helped hundreds of people heal and I can help you move on too…
Read my story here
"Over 1350 people have completed the programme with a 97% success rate."
The 21-day programme works for men and women. Straight, gay, bi, or complicated.
Your situation is unique, however the steps you must go through to heal are not.
Doctors, actors, teachers, un-employed, students, and many others have experienced huge benefits from completing the Naked Divorce 21 Day Programme. You can too.
The course has been designed to fit into anyone's life-style.
Answer the 10 simply questions below to see if the course is for you
Case Studies...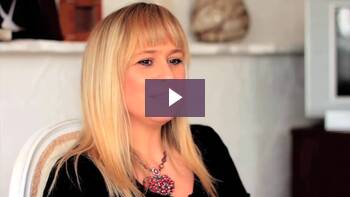 Kerry
Kerry shares her story of completing the Naked Divorce 21-day programme.
You are not alone!
We are here for you throughout every step of your journey. We can work over the phone or on Skype or GotoMeeting.
Get the personal support you need to help get you through this challenging transition as effortlessly, swiftly and pain-free as possible.
Take action
– select the
Men's or Women's programme
to see prices. What have you go to lose?
The sooner you join, the sooner you can heal and start to love life gain.
"The results are proven, outstanding and 100% guaranteed. You cannot lose."
Your transformation is guaranteed
Our programme has proven to be so powerful, that we can actually guarantee your results.
That's a bold claim – but it's a fact.
I personally guarantee that you will have a breakthrough during this course, and you will have gained control of your life, feel lighter, more assertive, more powerful and have more excitement for life again.
The results and progress will be undeniable – but if for any reason you not totally satisfied – you will receive all your money back.
© The Naked Divorce 2009 - 2016