Time does not
heal wounds –

action does…

Just did it and
it's amazing! –

This is a life changing programme…

Divorce is not just
about you –

To be there for others, you must help yourself first

Divorce scarred
me for years –

Until I did the 21 day programme
"The only way through your divorce is through your emotions. Begin the journey now"
The bad news
The vast majority of people will go on to have unsuccessful relationships in the future. 
We know this because the divorce rate gets higher with second and third marriages.
The reality is, unless you take action and get to the source of your divorce, you won't be able to go on and have sustainable and loving relationships.
Your divorce healing journey is not an unknown mystery.  And you don't have to live with the pain forever, or repeat the same relationship patterns ever again.
The healing process simply needs the right focus, support and careful progression through the stages of transformation.  With a discreet system even the busiest of professionals can follow.
"Time doesn't heal wounds – action does"
Case Studies...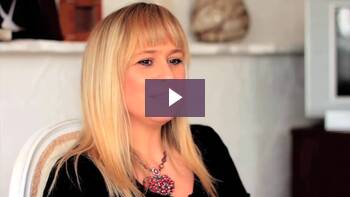 Kerry
Kerry shares her story of completing the Naked Divorce 21-day programme.
Don't wait for healing
We've developed what is arguably the best, and certainly the most scientifically created process to help people like you transition through the pain of a break-up in the fastest, and most powerful way possible.
It's called the Naked Divorce 21 Day Programme.
It's our best service and the breakthroughs provided are truly amazing (check out the results by watching the videos above). This is why we have been featured on BBC Breakfast, Sky, The Daily Telegraph, The Daily Mail, Marie Clair, Women's Own, Bliss, Radio 4, and many many many others. Learn more here…
You have a choice: Get busy living or get busy suffering. Choose wisely!
Start with the FREE test
Lot's of people in your position don't know where to start – and that's largely because they don't know where they are. Their life (and perhaps yours) has been turned up-side down.
Many of the structures of your life have simply disappeared. When our usual life-patterns are taken away we feel lost and confused.
So before you can decide what to do first, you need to first learn where you are – and we've built a test to do just this. Click on your How Messed Up Am I test now- and get your results immediately.
Why Trust Me
I am a trained trauma therapist and completely understand all facets of the divorce trauma journey you are on. I have helped hundreds of people heal and I can help you move on too…
Read my story here
Over 1350 people have completed the programme at a 97% success rate.
© The Naked Divorce 2009 - 2016