Are you feeling hurt and alone, angry and depressed, after your breakup?
Do you want to just get past the pain and enjoy life again, but worried you'll have to go through years of counseling and therapy, and perhaps never recover at all?
The vast majority of people will go on to have unsuccessful relationships in the future. 
We know this because the divorce rate gets higher with second and third marriages.
The reality is, unless you take action and get to the source of your divorce, you won't be able to go on and have sustainable and loving relationships.
Your divorce healing journey is not an unknown mystery.  And you don't have to live with the pain forever, or repeat the same relationship patterns ever again.
The healing process simply needs the right focus, support and careful progression through the stages of transformation.  With a discreet system even the busiest of professionals can follow.

Pre-register today
Pre-register today and be one of 5 people who will get the 21-day programme FREE of charge and one of 10 who will get 50% off for 1 week only!
Healing across 3 Phases
Divorce Cocoon, Days 1-4
To begin, you'll create a strong solid foundation so you have a supportive environment to contain your transformation.
You'll regain confidence, self-esteem and control.  And feel invincibly tough in the face of change or criticism.  And you'll absorb the principles, ethics and structure of the programme, so you're ready and excited to begin transforming.
Metamorphosis, Days 5-14
Here the true healing begins. Inside the cocoon, the caterpillar is rapidly healing and changing, preparing to burst out as a beautiful butterfly.
With step-by-step guidance and around-the-clock support, you'll focus with high intention on your healing and take courageous steps daily. With intensive work on your old relationship, discovering the source of your divorce, healing your heart and repairing relationship wounds.
Release, Days 15-21
With all pain and emotional trauma gone, feeling light, free and happy, you're now ready to work on your future, dreams and desires.
Get back in touch with yourself again, change beliefs, set boundaries, and know with crystal clarity what you want from your next relationship. You'll be free of the constraints of the past, feel alive, and live only for the present and your beautiful bright future once more!
Your solution…
Healing takes place over 21 unique days
Cocoon Day 1 – Be gentle

Today is a fairly 'light' day as we want to bed in some key grounding routines and get you used to how the 21-day programme works. You will work with the specially formulated Checklist and daily exercises which you will need to master during the programme.

Cocoon Day 2 – Home clean-up

The next two days are all about establishing order around your home and in your finances. You want to get stuck in and sort out any key matters concerning your foundation and base. As human beings, we tend to find that a sense of disorder and clutter in our homes and finances easily invades our minds and states of being.

Cocoon Day 3 – Financial clean-up

Today you will sort out key matters concerning your foundation and financial base using special techniques devised in our 21-day programme.

Cocoon Day 4 – Get grounded

Today is about establishing a solid foundation is critical to ensuring the success of the 21-day programme and ensuring you have a Divorce Cocoon in place so when you start with Metamorphosis, then you are ready to handle whatever comes your way.

Metamorphosis Day 5 – Your relationship story

Today is all about your relationship story. Writing a chronicle of your love life and marriage is very important to your healing. We have a special method for how best to write this story so you complete it for the last time.

Metamorphosis Day 6 – Lessons from your story

Today you will complete the process of finding all the signs that pointed to your divorce.

Metamorphosis Day 7 – Points of view

To heal, it helps to take a step back and to be open to considering different points of view. We have a unique process for uncovering those points of view in our exercises.

Metamorphosis Day 8 – Perception vs. Projection

Today's exercise is about rebalancing any highs and lows you're experiencing from your past relationship. Returning to a neutral space where you can see that both the positive and negative traits are critical to your healing.

Metamorphosis Day 9 – Release emotions

Today is about exorcising your negative angry or sad emotions and fully expressing any major emotions that are locked within you. Even if you think you have healed or can consciously rationalise why your marriage ended, the thoughts in your subconscious mind are the ones that actually decide your future.

Metamorphosis Day 10 – Complete past

Today is about integrating all the learnings from your past relationship into your life.

Metamorphosis Day 11 – Hear the 'sorry'

To get complete emotional release from your marriage, you might need to hear your ex say sorry. Realistically, very few of us will ever get the 'sorry' we need to help us heal. The exercise is all about how you can be in the driver's seat when it comes to hearing the perfect apology.

Metamorphosis Day 12 – Future relationships

Now that you have written the letter from your ex to you, the next step is to forgive yourself for anything that you feel you did which contributed to the demise of the relationship as well as acknowledging your successes.

Metamorphosis Day 13 – Past patterns

Today is all about learning some of the patterns that we commonly experience in a relationship. There are three in particular that I will cover today and they're truly fascinating. Put on your 'science experiment hat' and let's see whether you identify with any of these patterns in your old relationship!

Metamorphosis Day 14 – The source

Finding the source of your divorce is about finding the origins of where the relationship stopped working so you can release the negative emotions from your body, shift your paradigm and make you think differently about your life.

Release Day 15 – Forgiveness

Holding a grudge is like drinking poison, hoping the other person will die. Today you will learn to truly forgive yourself and your ex at a deep real level.

Release Day 16 – Vow Break

Today is about completing the Vow Break, an exercise to help sever the ties with your ex in a healthy, ethical and supportive way.

Release Day 17 – Baggage

Identify all the types of relationship baggage which might impact you in the future and find out how to manage it whenever it arises.

Release Day 18 – Who are you?

One of the common phrases I hear after people experience a divorce is, "I don't know who I am now that I'm not married or not in my relationship anymore…" Today you will find out.

Release Day 19 – Boundaries

Today is about learning to set boundaries with others. If you struggle to love and honour yourself, this is a wonderful exercise. People who have healthy boundaries naturally have a healthy self-esteem and love themselves compared to those who do not.

Release Day 20 – New life

Today is about designing what your new life is going to look like. Take your time with today's exercise as this is about assessing where you are now that the 21-day programme is almost completed AND making action plans for the next 6 months - year.

Release Day 21 – Celebration

Today is all about celebrating your amazing achievement. Time for a Divorce Party? :)
Here are just a few of the results you will get
Improved sleeping patterns
Reduction in emotional highs and lows
A higher rate of productivity
Increased energy levels
Feel creative and alive
Stop jealous and obsessive thoughts
Clear direction and future
Happier and stress free
More emotionally stable than you have ever been
Peaceful interactions with your ex
Reconnect with yourself
Increased strength and resilience
Your 21-day Programme includes…
If any of these problems apply to you, then this programme is perfect for you(tick all that apply)
Tick the answers which apply to you and we will get in touch with you to book a Clarity Session to discuss options with you.
Your Solution to End the Pain Quickly – The Naked Divorce Programme
The Naked Divorce is a revolutionary structured rapid 21-day healing programme aimed at determined professional men and women, which helps you navigate through the divorce healing steps and bring about lasting improvements in your emotional life.
Discreet
No one need ever know you are doing the 21-day programme. You take a discreet test to assess where you are in your divorce journey and have your own personal package recommended to you and tailored for your healing.
You log in when it is most suitable for you and within your private dashboard portal you can review your own progress through the programme.
Clear steps
Each day you have steps to follow and a daily checklist. The programme is smart so you cannot move forward until you have completed each step.
Daily tasks
The 21-day programme also has daily exercises, readings, thoughts, downloads and an online journal.
Flexible
Access the device from your laptop, mobile phone or other mobile devices any time, any place
Goal Orientated
Write out your healing goal and whilst listening to your daily Break up Reboot audio, programme this goal into the theatre of your mind…
Maintain your high performance
Having a crisis? Don't wait till your therapist can see you. Our Divorce Angels are available around your busy schedule. Get access to help any time, anywhere.
Time Does NOT Heal Wounds – Why You Can Heal in Just 21 Days
I often hear of counselors telling people that 'time heals all wounds' and most relationship therapy is based on this assumption. Through my research and case studies, I've discovered that healing is not a linear, chronological process which happens over time.
Use the breakthrough scientific formula for healing
Healing happens in bursts when you focus on it
So it's not time that heals wounds but rather what you do with your time that helps you heal.
When you embrace the healing process it creates an environment where these unpredictable 'flashes' or bursts of healing are more likely to occur because you're asking the right questions, analyzing the situation in a different way and taking actions to heal.
You're not alone – find out how others just like you are recovering in just 21 days with a 97% success record
"This is a life-changing programme. I feel like a completely new person"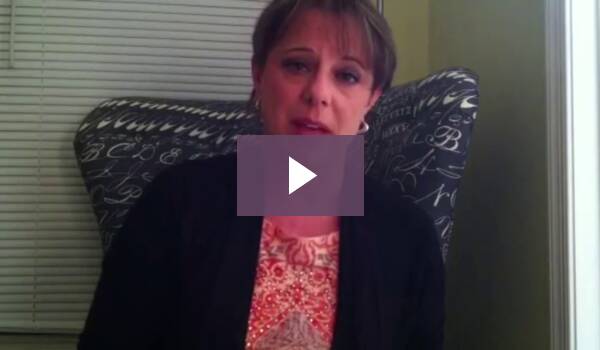 "The Naked Divorce saved me years of misery! I am dating again and feel positive and excited about life."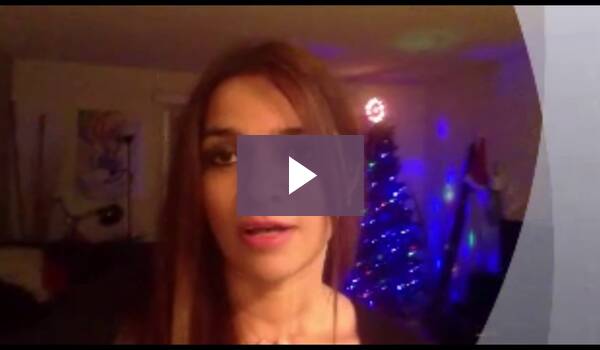 "The program is a godsend and I am very grateful for the support during my divorce."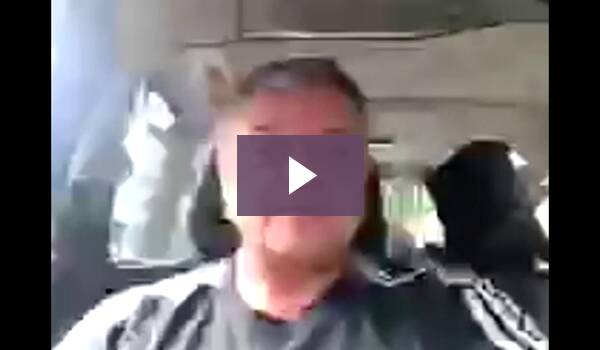 "There are no words, except thank you…"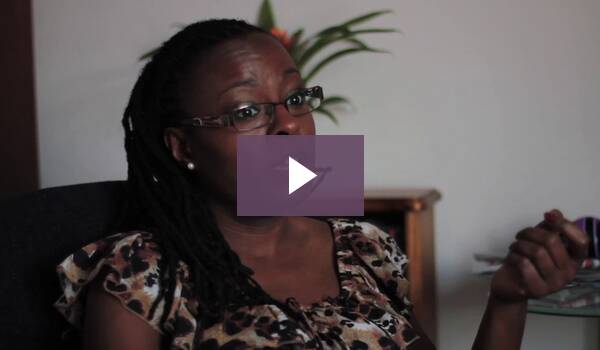 "Saying that the Naked Divorce has given me my life back would be an under-statement…"
Why Trust Me
I am a trained trauma therapist and completely understand all facets of the divorce trauma journey you are on. I have helped hundreds of people heal and I can help you move on too…
Read my story here
Make Sure You Don't Become Addicted to Therapy for Years
There is very real evidence that traditional methods of healing from divorce simply don't work. Clients become dependent on their therapist and many therapies and counseling courses have no defined goals to achieve.
In fact, most people who do the Naked Divorce programme have been stuck in therapy for a years.
You are not alone!
We are here for you throughout every step of your journey. We can work over the phone or on Skype or GotoMeeting. Get the personal support you need to help get you through this challenging transition as effortlessly, swiftly and pain-free as possible. 
Take your First Step now…
Your first step to a new, empowered, love-filled life is to pre-register to be notified as soon as we launch the programme. Begin your transformation to your new life today. Imagine life without the hurt, anger, depression and sadness. You're just 21 days away from a fresh new you.
Begin your healing today and reclaim control over your life, in the comfort of your own home around your busy schedule.  You're just 21 days away from a healed and happy new life. We're so confident we offer you a complete money back guarantee. So pre-register today.
Invest in your future. You are worth it AND with nothing to lose, this really is the easiest decision you are ever going to make.
Leap in and pre-register today
Pre-register today and be one of 5 people who will get the 21-day programme FREE of charge and one of 10 who will get 50% off for 1 week only!
Over 750 people have completed the Naked Divorce 21-day Programme at a 97% success rate.