Time does not
heal wounds -

action does…

Just did it and
it's amazing! -

This is a life changing programme…

Divorce is not just
about you -

To be there for others, you must help yourself first

Divorce scarred
me for years -

Until I did the 21 day programme
"Time will not heal your wounds. Action does."
The bad news
The vast majority of people will go on to have unsuccessful relationships in the future. 
We know this because the divorce rate gets higher with second and third marriages.
The reality is, unless you take action and get to the source of your divorce, you won't be able to go on and have sustainable and loving relationships.
The good news
Your divorce healing journey is not an unknown mystery.  And you don't have to live with the pain forever, or repeat the same relationship patterns ever again.
The healing process simply needs the right focus, support and careful progression through the stages of transformation.  With a discreet system even the busiest of professionals can follow.
Transform in just 21 days
We've all heard that healing takes years, so it may seem impossible to truly have a new life in just 21 days.
But during those long years the actual changes happen in the short, powerful bursts, and you don't need to wait for them.  The healing process below focuses all those magical short bursts of healing and much more into just 90 minutes per day across 3 weeks.
Hundreds have already experienced how effective this system is. They love being able to do it around their busy schedule and you can be the next.
Case Studies...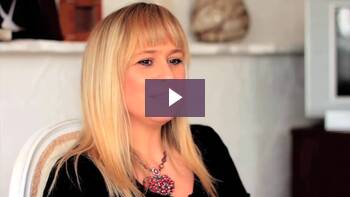 Kerry
Kerry shares her story of completing the Naked Divorce 21-day programme.
A Proven Treatment with a 97% Success Rate
Use the world's only 21-day divorce recovery programme to truly heal and transform your life.
You can quickly get past the pain and healed to enjoy life again, instead of sitting on a therapist's couch for years reliving your past.  Just listen to our success stories below.
When you follow our healing principles to toughen yourself and regain control, release all emotional trauma, and then build a happy, exciting new life – your success is guaranteed.  Or we'll return your fee.
Why the 21-day Programme will work for you
Your structured process for healing is simple, practical and laid out step by step.  Easy to implement in your busy life.  You have a choice to do the programme with the daily support of your very own Naked Divorce Angel. You can't fail.  We won't let you.
The system was developed with proven trauma and PTSD therapeutic techniques adapted for self use as well as a solid foundation of cognitive behavioural therapy and my personal experience. The programme has proven successful with hundreds of traumatised divorcees just like you. Find out more here  
You have a choice: get busy living or get busy suffering. Choose wisely!
How you can achieve your Transformation in just 21 days
First you'll go through the Divorce Cocoon phase, empowering yourself and regaining control of your mind and life. Then Metamorphosis, truly understanding your old relationship and releasing all anger and negative emotions. Then the beautiful Release phase, creating the exciting fresh new life you love and deserve. Find out more by checking out the programme.
"Time doesn't heal wounds, action does"
Your Proven Solution
But is this for me?
The 21-day programme works for people from all walks of life. Whether you are a doctor, lawyer, entrepreneur, housewife, cab driver, manager, actress, dancer, artist, banker, trader or engineer. Whether you have just filed for divorce or your divorce was several months or years ago. Whether you feel nothing or feel everything. Whether you are gay or straight. The programme just works and we are so confident about that, we offer a money-back guarantee.
Just 90-minutes per day across 21 days
The 21-day programme can be done around your busy schedule. There is no need to take off 21 days.
If you prefer to get the programme over with even faster then click here to find out about our 21-in-10 day Retreat in Thailand.
Your 21-day Programme includes…
Discreet
No one need ever know you are doing the 21-day programme. You take a discreet test to assess where you are in your divorce journey and have your own personal package recommended to you and tailored for your healing.
You log in when it is most suitable for you and within your private dashboard portal you can review your own progress through the programme.
Clear steps
Each day you have steps to follow and a daily checklist. The programme is smart so you cannot move forward until you have completed each step.
Daily tasks
The 21-day programme also has daily exercises, readings, thoughts, downloads and an online journal.
Flexible
Access the device from your laptop, mobile phone or other mobile devices any time, any place. The programme can be done around your busy schedule in just 90 minutes per day.
Goal Orientated
Write out your healing goal and whilst listening to your daily Break up Reboot audio, programme this goal into the theatre of your mind…
Maintain your high performance
Having a crisis? Don't wait till your therapist can see you. Our Divorce Angels are available around your busy schedule. Get access to help any time, anywhere.
Why Trust Me
I am a trained trauma therapist and completely understand all facets of the divorce trauma journey you are on. I have helped hundreds of people heal and I can help you move on too…
Read my story here
Over 750 people have completed the programme at a 97% success rate.
Take your First Step now…
Your first step to a new, empowered, love-filled life is to choose from Renewal, Rebirth or The Miracle now. Then click on the See prices button to begin your transformation to your new life today. Imagine life without the hurt, anger, depression and sadness. You're just 21 days away from a fresh new you.
Videos and Clinical Audios
Calls with your own Angel
299
Videos and Clinical Audios
Calls with your own Angel
Frequency of Calls
3 X per week
677
Videos and Clinical Audios
Calls with your own Angel
Frequency of Calls
3 X per week
1176